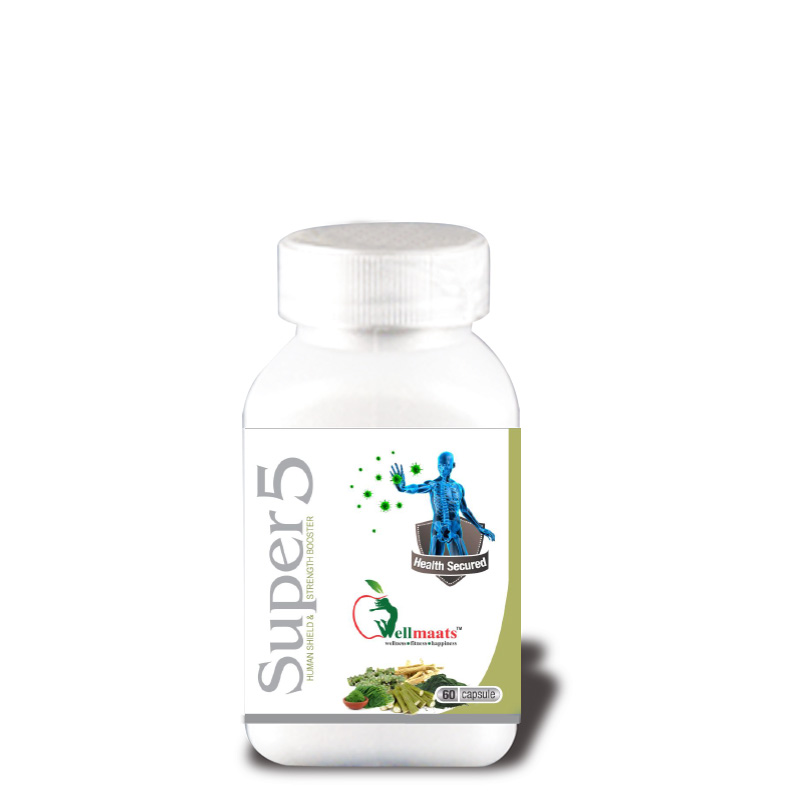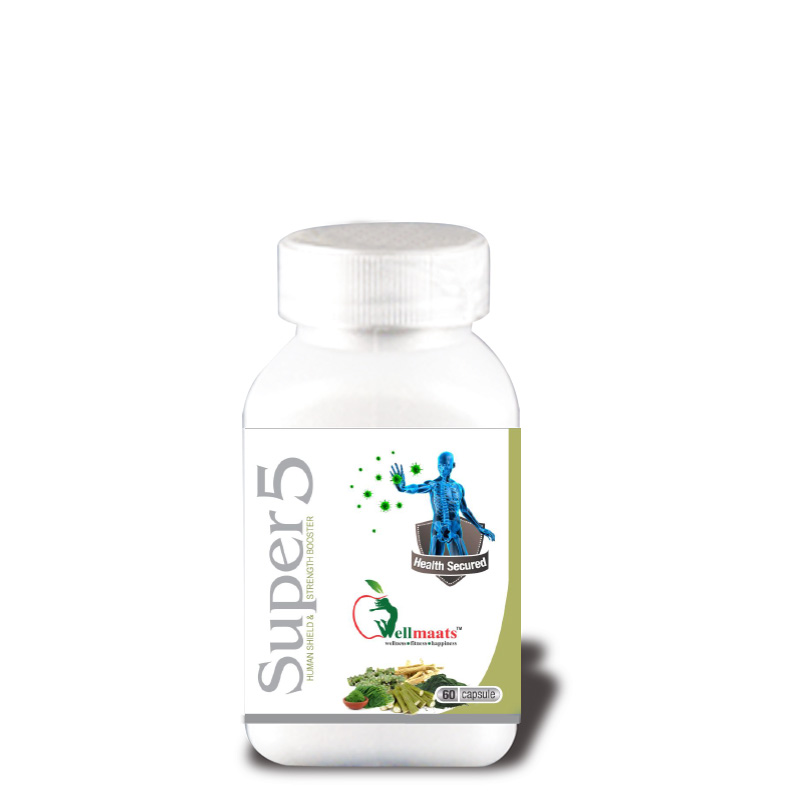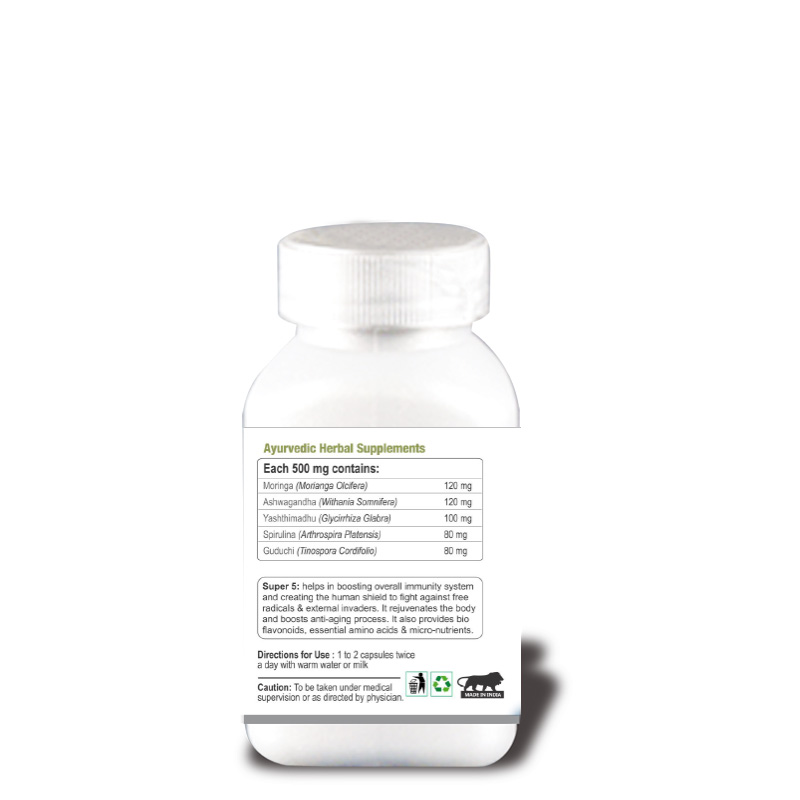 Nutrition & Immunity
Super 5
Availability: In stock
Benefits:-
Helps in boosting overall immunity and stamina of the body.

Helps in creating human shield to fight against free radicals and toxins

.

Also helps to fight against infection, inflammation and external invaders.

It rejuvenates the body and boosts anti-aging process.

Provides essentials amino acids, vitamins, minerals, micro-nutrients and bio-flavonoids.

Increases the body's resistance to stress, anxiety and illness.

It can lower LDL, triglyceride level and protects them being oxidized.

Helps in reducing blood pressure, respiratory infections and controlling cancer.